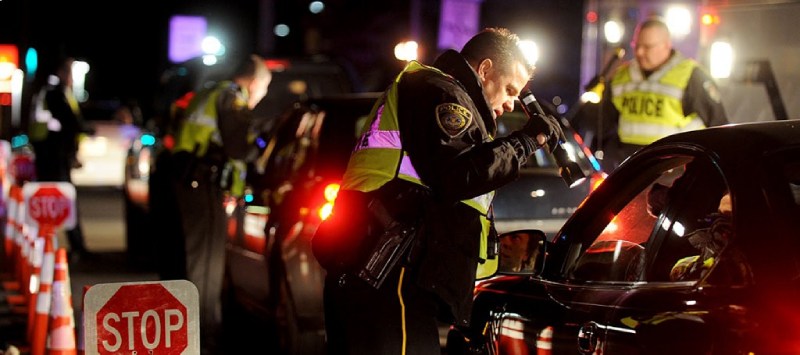 DUI Defense & what you need to know
A driving under the influence (DUI) conviction in California can have a very serious and negative impact on your life. While it mostly used to be considered a social nuisance, it is now a misdemeanor or felony criminal offense punishable by time behind bars, expensive fines, loss of driving privileges and other penalties. In some cases, drivers may have their licenses permanently revoked. More than 200,000 drivers are arrested on suspicion of DUI in California each year. If you are one of them, you need to act quickly to protect your rights and your liberty. Contact a DUI attorney at LeahLegal immediately for help.
California DUI Laws
DUI is defined as operating a motor vehicle while having a blood alcohol level (BAC) of .08% or greater. Drivers who are impaired due to the use of alcohol, however, can still be charged with a DUI if the officer deems it appropriate, even if their BAC is less than .08%. This is because DUI laws are meant to keep ALL impaired drivers off the road, and not just those with high BACs.
Probable Cause
In any case, probable cause must exist in order for a DUI arrest in California. Probable cause to pull a driver over and make an arrest exists when a police officer has reasonable suspicion that a driver is impaired.
Certain suspicious driving patterns or behaviors such as speeding, driving very slowly, weaving between lanes, driving in more than one lane at the same time, or hesitating before going through a green light may be sufficient cause to pull a driver over and arrest for DUI. Sometimes an officer may pull a car over for something as simple as a broken taillight and then notice signs of impairment that can serve as probable cause for an arrest. Signs of impairment include bloodshot or watery eyes, dilated pupils, slurred speech, unusual behavior and the odor of alcohol.
DUI and the DMV Hearing
If a police officer suspects that someone is DUI, he may ask him or her to perform certain tests known as field sobriety tests (FSTs). These tests may include:
Balancing on one foot with arms at sides
Following an object in motion with eyes while keeping head still
Walking in a straight line, pivoting and walking back
The officer has probable cause to arrest for DUI if the driver is unable to perform the tests to the officer's satisfaction. If the driver consents to a sobriety test and "fails" it, he can be arrested even if he didn't understand the instructions for performing the test, has a medical condition that makes it difficult to perform the test, or the tests were conducted on the side of a dark road late at night.
An arresting officer can also simply ask a driver to take a preliminary breath test by blowing into a breathalyser. If there is a reading of .08% or higher, the officer can arrest the driver for DUI even if no other signs of impairment exist. In California, these tests are voluntary for drivers 21 years and over, however, refusal to perform them will probably result in an immediate arrest and a trip down to the local precinct for a mandatory chemical breath test.
The DMV Administrative Suspension
At the time of the arrest, the officer will take your driver's license if the chemical test determines that your blood alcohol level is .08 percent or more. You will be issued a Department of Motor Vehicles 30-day temporary license, which will allow you to drive while you await administrative review before your license is suspended.
If you have been arrested for driving under the influence you must submit to a chemical test to determine the alcohol content of your blood. Refusal to take a test will result in a one-year suspension of your license by the DMV.
If you are arrested for driving under the influence, you must call the DMV within 10 days and schedule a DMV hearing to challenge the Department's action against your license. When you call for the hearing you must request a stay, which will to allow you to drive until you have received notification of the hearing results. If you don't request a hearing within 10 days of your arrest, your license will be automatically suspended or revoked 30 days after your arrest. If you lose the hearing or fail to request a hearing, your privilege to drive will be suspended for four months. However, you may be eligible for a restricted license after 30 days of your suspension.
DUI Penalties
The legal consequences for DUI are extremely harsh and DUI charges should never be taken lightly. Penalties depend on many factors, but the most important variable is whether or not a driver has been previously arrested for DUI. In any case, even first-time offenders can expect to pay thousands of dollars in fines and fees and be required to attend drunk driving classes. Generally, the driver's license will be suspended for anywhere between six to ten months following a DUI conviction, but sometimes first-time DUI offenders can get a restricted license in order to drive to and from work. It's not unusual for repeat offenders to receive hefty prison terms and pay tens of thousands of dollars in fines and restitution. In some cases, driver's licenses will be permanently revoked. In addition, if bodily injury to another driver has occurred, felony charges may be involved and even harsher penalties will result. The best way to avoid the consequences of a conviction is to partner with an experienced DUI lawyer as soon as you can after an arrest.
Contact a DUI Lawyer Today
If you have recently been charged with DUI in Los Angeles County or elsewhere in Southern California, contact an aggressive drunk driving attorney to learn more about your rights and your legal options when it comes to fighting your charges. At LeahLegal we can assist you with both your criminal defense and the administrative suspension of your license by the California Department of Motor Vehicles. We never back down from a fight when a client's future is at stake.
DUI FAQs
Most DUIs begin when an officer believes you are driving while you are impaired or that you have violated the law. Once you have been stopped, the officer can ask you all types of incriminating questions if he believes you are under the influence. It is important to know that you do NOT have to answer any questions and that your answers may be used against you in court. This is true even though the officer was not required to read you your rights. You are also NOT obligated to submit to any of the field sobriety tests or the in-field breath device test. This is important to know as many law enforcement agencies use in-field breath devices as a "field sobriety test" and as a way to gain evidence against you after your arrest.
You MUST, however, submit to a chemical test of your breath or blood (or urine if the officer believes you are also under the influence of drugs) in order to avoid losing your license for one year and making an already difficult situation even more complicated. Blood tests are generally more accurate than breath tests and they can be made available to your attorney for independent testing, while breath test results are lost forever. However, a DUI attorney who understands how the machines operate and where problems may exist can often challenge breath tests.
Once the "stop" has escalated into a "detention" you must be read your Miranda rights and you may request an attorney before speaking to police. You are not, however, entitled to speak to an attorney or have an attorney present before or during your submission to a chemical test as required by California's implied consent law. If you were not read your Miranda rights, after being placed in custody, any statements you made to the officers may be challenged in court.
A charge for DUI is not like a parking ticket or moving violation – it is a real criminal matter that should be taken very seriously. If you are arrested for a DUI, it is worth your while to allow an experienced criminal defense attorney to handle your case. Defendants who try to handle their own cases will often make their situations much worse without meaning to. Some important reasons to hire a DUI attorney include the following:
Having an attorney deal with the criminal justice system alleviates much of the stress and confusion that comes with being charged with a DUI. Many defendants who have legal representation never have to appear in court at all. An attorney goes to court for you and takes care of all the relevant paperwork. Moreover, an attorney can make all your post-conviction appearances for you and submit any necessary proof of program completions or progress reports.
If a viable criminal defense exists where your case is concerned, an attorney is more likely to find it than you are. There may be legal, scientific, and technical defenses available to you (see below), but it's not the job of the prosecutor or judge to bring them to your attention of their own accord.
Your lawyer can still protect your rights and your interests by making sure you get the best deal possible even when no good defense to your charges exists. Judges and prosecutors will often try to seek harsher sentences in DUI cases with high BAC levels or prior convictions, and your attorney may be able to persuade them not to do so. Your lawyer can also help you negotiate a plea bargain and get your charges – and any associated penalties – significantly reduced.
The officer needs to provide "specific articulable facts" that indicate they had reasonable suspicion to pull you over. If there was no evident reason to stop you, detain you, or arrest you, there is no probable cause for your arrest. If this is the case, other evidence of DUI will be overlooked and it is very likely that your case will be dismissed.
An officer must advise you of your Miranda Rights if you are in custody or if they question you to gain information that may incriminate you. If your Miranda Rights are not read to you, anything that you have said will most likely be excluded from evidence.
The prosecution must prove that you were actually driving. You cannot be convicted of a DUI if you weren't driving the vehicle at the time of the alleged offense. If, for example, you were parked in a parking lot before being approached by a police officer and the officer didn't actually witness you driving, the officer will have a hard time proving that you were driving impaired.
Just because you were speeding does not necessarily mean that you were driving under the influence. It is a well known fact that sober drivers commit the majority of traffic violations. If you weave between your lane or speed, the officer may try to use this as evidence that you were driving under the influence. This claim is not based on hard facts.
Police officers will often use their observations as hard evidence to prove that you are DUI. "Objective symptoms of intoxication" include but are not limited to slurred speech, bloodshot or watery eyes, unsteady hands, or being red in the face. An officer has a list of these symptoms on his report that he simply checks off. However, there can be a number of other innocent reasons why these symptoms are present other than intoxication.
It is unlawful for an officer to fail to inform you of the ramifications of denying a chemical test.
California Code of Regulations Title 17 sets forth procedures that need to be followed by whoever is administering the chemical tests. If these regulations are not followed, the results from the test may be excluded from evidence.
There are many factors that can affect the results of breath tests and common breath testing machines are known to be unreliable.