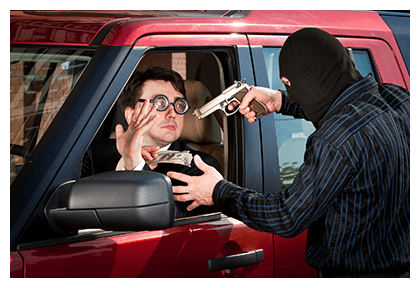 If you are awaiting trial on the charge of robbery in the state of California, you should waste no time in securing for yourself the best possible legal representation. Only by relying on a skilled, experienced criminal defense attorney with expertise in the specific practice area of robbery defense can you maximize your chances of a favorable outcome to your upcoming case.
At Leah Legal Criminal Defense, we have been successfully defending L.A. Area clients accused of robbery for years. Our knowledge of the relevant California statutes and our familiarity with local Los Angeles court processes enable us to effectively serve the best interests of each of our clients.
To learn more or for a free legal consultation, call us anytime 24/7 at 818-484-1100.
What Is "Robbery" Under California Law?
California Penal Code section 211 criminalizes robbery, and defines it as unlawfully taking property not belonging to you directly off of someone's person and/or in his or her immediate presence. The definition also includes that the property was taken without permission from the owner/possessor and was taken by means of force or threat.
Robbery is automatically a felony-level crime in California. Thus, it is punished severely in all cases, though additional aggravating circumstances can enhance the punishment yet further.
Most people imaging robbery as a man with a gun holding up his victim and making off with his money or other property. While this is one form of robbery, it is not the only one. For example, a burglar who enters a residence and threatens people who are then present in the building is a robber; as is one who drugs another person in order to easily make off with that person's property; as is one who issues a threat only to escape with property already unlawfully taken into his possession.
The common thread is stealing by force or by fear when another person is present. Other factors simply determine which type of robbery has taken place.
What Must the Prosecution Prove?
To gain a conviction on the charge of robbery, a prosecutor must demonstrate all of the following elements of the crime to be true beyond all reasonable doubt:
The defendant took into his possession property not belonging to him.
The property in question was then in the immediate possession of another person.
The property was taken while the perpetrator was in the immediate presence of another person.
The property was taken in violation of the will of the property owner.
The defendant resorted to the use of physical force or fear tactics (threats) to overcome or prevent resistance to the theft.
The defendant had an intention to deprive the property owner of his or her property, its use, or a significant part of its value.
Took - To count as having "taken" a piece of property, it must be that the defendant brought it under his/her control and moved it at least a short distance.
Possession - Possession, as used in Penal Code section 211, need not mean that the property was actually being held or touched by another person. It could also be "constructive possession," where the other person has control over or at least the right to control the property in question.
Possession of Another Peron - Nor is it necessary that the property was taken from the presence or possession of its owner. It could have been taken from some other person who had a right to control it and against the owner's wishes.
In Violation of the Will - And the owner need not even have been aware of your taking the property. If you lacked consent to take it, it is considered "against the owner's will." Furthermore, if threats are used to intimidate someone into giving "consent," it does not count legally as consent. 
Fear Tactics - Use of fear to secure property indicates that a threat was issued or implied to harm the person present during the theft, to harm that person's family member, or to damage property belonging to that person. Picking pockets, then, would not count as robbery for lack of "force or fear" being used, but drugging a victim would, since drugging someone is considered force used render the victim unable to resist the taking of his property.
Possible Penalties for Robbery in California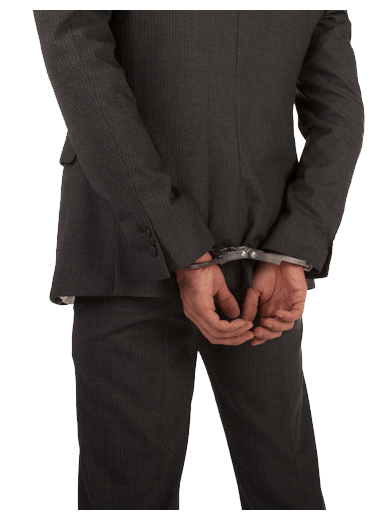 Penal Code section 211 (robbery) is always a felony in California, but it can be classed as either first-degree robbery or second-degree robbery, which classification will greatly affect how it is punished upon a conviction.
First-degree robbery involves incidents taking place in a residential building or structure, while or just after the victim makes use of an ATM machine, or where the victim is a driver or passenger on virtually any form of public transportation (as taxi, bus, subway, etc.)
First-degree robbery is punishable by:
3 to 6 years of time in state prison.
Up to 9 years in prison if you colluded with two or more others in committing the robbery.
Formal probation.
A maximum fine of $10,000.
Second-degree robbery is defined simply as all other classes of robbery that fail to meet the first-degree robbery threshold. It is punishable by:
2 to 5 years in state prison.
Formal probation.
A fine of up to $10,000.
As robberies are "counted" based on how many victims were involved (not on how many pieces of property were taken), using force or fear to rob a single item can count as multiple instances of robbery and will increase your sentence. On the other hand, taking multiple items from the same person in one incident is just one count of robbery.
If, during a robbery, you caused great bodily injury to another person, your sentence can be enhanced under Penal Code section 12022.7 to add 3 to 6 extra years of incarceration.
If you made use of a firearm to commit the robbery, under Penal Code section 12022.53, your sentence can be enhanced by an extra 10 years behind bars. If you fired the gun, it is 20 years; and if you caused great bodily injury by means of the gun, it is 25 years to life.
Robbery is a "strike" on your criminal record under California's Three Strikes Law. This means that if you get a second strike, your sentence will be doubled; and if you get a third strike, you will be sentenced to from 25 years to life in state prison.
Common Defense Strategies Against the Charge of Robbery
At the Criminal Law Office of Leah Legal, we use a wide range of effective defense strategies to defend against the charge of robbery, whether 1st or 2nd degree, and to secure a dismissal, an acquittal, or a reduced charge or sentence. Here are some of the most common defenses we use in these types of cases:
No Force or Fear Involved: Without the use of force or fear, a charge of robbery will be reduced to that of some other theft crime, and your sentence will likely be significantly lessened. It is not considered sufficient to prove force or fear by simply showing that the crime took place in the presence of another person. If that person was afraid enough to hand over the property simply because he or she saw you there, without any attempt on your part to induce fear or to forcibly take the property, it will not stick as robbery under Penal Code section 211 in a California court.


Claim of Right: If you genuinely believed that the property you took was yours, regardless of whether it really was yours or of whether your belief that it was yours was reasonable, it is not robbery under California law. The exception to this rule, however, is that you can still be charged with robbery if you take money/property from another (by force or fear) in order to satisfy a debt that was owed to you.


Mistaken Identity: It is not uncommon for a victim to mistakenly identify a person as the robber, especially because the robber may have come during the night and have had his or her face covered with a mask. Without a good look at the perpetrator, it may be impossible for the victim to identify him or her with certainty. But that does not stop many from trying. A good lawyer will challenge these kinds of identifications and also fight heavy reliance on circumstantial evidence.


False Accusations: As with many other crimes, it is not unheard of for false accusations of robbery to be leveled intentionally by someone who knows the defendant and holds a grudge against him or her. It could also be that the true perpetrator framed the defendant or even that the accuser or a witness of the prosecution is the true robber.
Other Related Offenses
Other offenses that often come up during robbery cases, and are charged either alongside or instead of the charge of robbery, include the following:
Burglary (PC 459): Burglary occurs, like robbery, when a person enters a building with the intent to commit a crime once inside. This similarity results in both crimes often being simultaneously charged against a defendant for a single incident. However, burglary does not involve use of force or fear. When burglary occurs in an inhabited building, it is a felony and can get you from 2 to 6 years in state prison.
 
Carjacking (PC 215): When the property taken by force or fear out of the immediate presence of another person was an automobile, it is called "carjacking" but is really just a special class of robbery. Nevertheless, both robbery and carjacking can be simultaneously charged, and carjacking is punishable by 3 to 9 years in prison.


Grand Theft (PC 487): If the value of the property stolen was over $950, in certain cases where a vehicle or firearm is stolen, and in all cases where property is taken directly off someone's person, it is called grand theft. Otherwise, it is petty theft under PC 488. Grand theft can be a felony or a misdemeanor, and as a felony, it is punishable by 16 months to 3 years in jail. It may be possible, in some cases, to get a robbery charge reduced to grand theft and thus lessen the sentence. In rarer cases, a reduction to petty theft, a misdemeanor crime with a maximum penalty of 6 months in jail, may be possible.


Kidnapping (PC 207): When force or fear is utilized not merely to gain possession of and steal property but to move a person any significant distance, it is kidnapping under California law. Even if the real purpose of moving the person was to get him out of the way so as to take his property, it can still count as kidnapping. However, the distance cannot be merely incidental to the robbery. Kidnapping and robbery combined is punishable by life imprisonment without parole, and ordinary kidnapping is punishable by 3 to 8 years in state prison.


Extortion (PC 518): The use of force or fear to influence another person to give up money/property can be charged as extortion if the victim was intimidated into consenting to handing over his or her property. When no such consent occurred, it is robbery. And extortion may involve issuing threats other than to inflict physical harm, such as to reveal information, get an illegal alien deported, or accuse a person of a crime. Extortion is a felony and is punishable by 2 to 4 years in jail.
Contact Us Today For Help
At Leah Legal, we stand ready to assist you in your hour of need by providing you with the best possible legal representation across a wide range of practice areas, including robbery defense. We have handled numerous robbery cases and have a long track record of doing well by our clients by obtaining the best possible outcome for them.
For a free consultation on the details of your case, do not hesitate to contact us 24/7/365 by calling 818-484-1100.