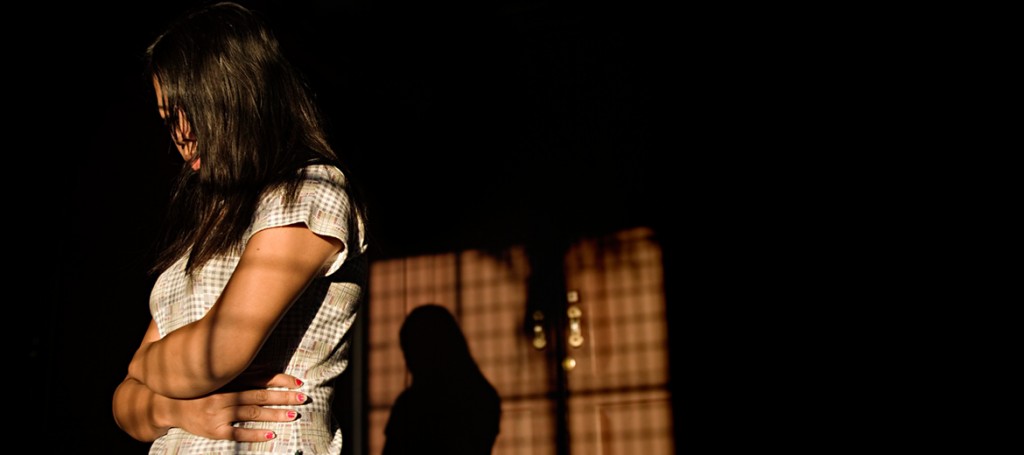 Sex Crimes & What You Need To Know
Having police at your door suspecting you of a sex crime can be extremely troubling. You are right to be very afraid because just the accusation alone can carry a social stigma and ruin your reputation. This is especially as a result of the prosecution's hostile portrayal of the accused and the emotional outcry from the media. A conviction will severely affect the rest of your life since it could mean the loss of freedom, employment, and even your family. There's a wide array of illegal sexual behavior under the umbrella of sex crime ranging from violent sexual offenses to social transgressions.
Defending yourself against the charges is a difficult task given the complex nature of the crime. It is not easy to find a criminal defense firm with the training, experience, and resources required to win such serious charges. That's why it is imperative to contact Leah Legal as soon as possible. Our sex crimes attorney has extensive and success in dealing with these types of cases. We understand that only one side of the story is brought out in the victim's allegations and there's a legitimate possibility of false allegations. Discussing these issues can be extremely uncomfortable but failing to talk about them with your sex crimes attorney could improve the chances of a conviction, which comes with severe penalties. We understand how the sex crimes cases operate and will come up with a strong defense strategy tailored to the specific facts of your case. If you have been accused of a sex crime, schedule a free, confidential consultation with our experienced attorney. You can get in touch by calling us on 818-484-1100 or by filling out our online contact form.
Consequences of Sex Crime Convictions in California
Different factors may determine whether the sex crime will be charged as a misdemeanor or felony. These include the type of crime committed, the age of the accuser, whether the victim was injured, prior criminal record, and prior sex crime charges. A misdemeanor conviction carries a penalty of up to one (1) year imprisonment in a county jail. A felony, on the other hand, is a crime whose penalties range between one (1) year, and life imprisonment. When convicted, one also faces court-ordered fines and restitution to the victim. Some of the sex crimes that are categorized as misdemeanors include:
Indecent exposure
Prostitution
Improper touching of a child
Felonies include:
Child pornography
Oral Copulation
Spousal rape
Date rape
Pimping
Wobblers include:
Statutory battery and 
Unlawful sodomy
Sex crimes in California are handled very seriously with the prosecution being very aggressive in their quest. Often times, a full police investigation follows a simple accusation. The penalties can vary greatly, but one that stands out is the social stigma associated with sexual offenses. One can face up to eight (8) years in a state penitentiary for each act committed. If convicted of multiple sexual offenses, you can face a prison sentence of up to 100 years. Many of these crimes do not allow for probation instead of prison time with some having stringent probationary terms. Also, you will be required to register as a sex offender for life. If you have been accused of a sex crime, it is in your best interest to consult with an attorney immediately.
Internet Sex Crimes
One of the most growing concerns for prosecutors if online sex crimes. A sexual offense does not have to be physical, you can be arrested or charged with sex crimes even if you were only involved via the internet. Some of the crimes that can be categorized as internet sex crimes often involve indecent exposure and lewd conduct, prostitution, solicitation of minors for child abuse, and child pornography. Prosecution for an internet offender is also done under state and federal law. If you've been arrested or accused of a sex crime from behind a computer screen, we will work with IT experts to analyze computers. It could be that you downloaded illegal material accidentally when downloading legal material and we will gather evidence to prove that to the prosecution.
The Sex Offender Registration Act­­­­- California Penal Code 290
One of the common penalties for being convicted of a sex crime is the requirement by the court for you to register as a sex offender under California Penal Code section 290. Having to do so can be devastating for both your personal and professional life. The requirement for sex offender registration remains in effect for life since you will have to update your registration annually with a law enforcement agency if you attend school, work, or live in California. Simply put, "registering" means ensuring the local law enforcement are aware of your whereabouts. The Department of Justice runs a sexual offender website where the names, addresses, and photographs of sexual offenders are released to the public. This is better known as the Megan's Law. You can face additional charges if you fail to register as a sex offender since it means you'll be violating Penal Code Section 290. You can fight for your chance to avoid this harmful criminal consequence by retaining an experienced sex crime lawyer at Leah Legal.
California's Sexually Violent Predator Act
The Sexually Violent Predator (SVP) Act of California allows the state institute civil commitment proceedings to incarcerate prisoners if they find out that the prisoner has a prior conviction for sexually violent offenses or a diagnosed mental disorder likely to lead to another similar crime. If you face a Sexually Violent Predator parole hearing, let the Leah Legal help you avoid a civil commitment for the rest of your life. We will work meticulously to have you release into the community.
Typical Evidence That Can Be Used Against You
Statements from the victim 
Photographs provided by the victim
DNA results from a rape kit examination
Witness statements
Text messages, Facebook messages, phone recordings
Incriminating statements you made to police officers
Audio police recording
Prior criminal record
Do Not Talk to Police
Cases involving sex crimes are not filed against someone for some time. This is especially due to the fact that law enforcement seeks additional evidence. Often times, police will approach a suspect in a friendly manner. They can later use the statements to incriminate the suspect. If police call or approach you in regards to a sex crime, it is imperative to know that they are not questioning to help you but rather to get additional evidence. If this happens, don't provide them with any information, instead, retain a lawyer immediately.
Expunging Your Record as a Registered Sex Offender
You may be wondering what steps to take to remove your name from the list of sex offenders. Different factors will determine if expunging your record is a possibility, but you will have a few options. Depending on the offense committed, you may be able to get your record expunged after completing your probationary terms successfully. However, you will still have to register as a California Sex Offender even if you manage to get the charge removed from your record. Another option that can help you get your name from the sex offender list is by seeking a Certificate of Rehabilitation. This can be possible within seven (7) to ten (10) years after the completion of probation or release from custody. Also, there are other residency and behavioral requirements you'll be required to meet in order to obtain your Certificate. If you succeed in obtaining a Certificate, you'll no longer be required to register as a sex offender. Another option would be to seek a pardon from the Governor. Typically, this will be granted only if you have been crime-free for about ten (10) years.
Common Legal Sex Crime Defenses
Consent: In sex crime cases, the issue of consent may come up. You could have an absolute defense if the alleged victim consented to the acts. Under California Penal Code Section 261.6, consent shall be defined to mean "positive cooperation in act or attitude pursuant to an exercise of free will." This means that the person must have knowledge of the nature of the act and act freely and voluntary. However, consent does not include a situation where the accused and the victim are or had been dating, the victim complied with the act to avoid injury, the accused used a birth control device, or the victim didn't resist the attack.  


Falsely accused: False accusations are common and often motivated by revenge, jealousy, child custody, or financial gain. A full investigation can be conducted to collect the relevant evidence that can be used to expose the victim's fabrications. Being falsely accused of a sexual offense is unfortunate which is why it is imperative to retain a seasoned sex defense attorney.


Exaggerations of the alleged victim: The victim may be blowing the circumstances of the incident or their injuries out of proportion. Exaggerations may lead to serious charges being filed against you. Your defense attorney will conduct an investigation to expose the hypersensitivity of gross exaggerations raised by the victim.


Mistaken recollection/ memory: There are different factors that would impair or falsify a victim's recollection of the events. Examples of such factors include improper tactic of building false memories and pressure from the victim's family and law enforcement. With time, the victim will end up thinking that certain events occurred when in reality they never happened.


Mistaken identity: This is a growing concern in the courts especially when there's no tangible evidence to prove the accusations. It is unfortunate that even in situations when the identification of the defendant is questionable, the prosecution tends to maintain their charges against the accused. An experienced and knowledgeable attorney will create a strong defense strategy to fight against the charges and prove that you were not responsible for the acts.
Sentencing Mitigation in Sex Crimes Cases
Those found guilty of sex crimes have the opportunity for mitigation. This means that the judge can impose a more lenient sentence. In sex crime cases, mitigating factors can include (but not limited to):
You mistakenly believed your conduct was legal
You voluntarily acknowledged wrongdoing before the arrest
You compensated the victim
You have no prior or only an insignificant criminal record
Your performance on previous probation or parole was satisfactory
Your Sex Crimes Representation
Sex crime conviction is a life changer. The penalties are harsh and come with long prison sentences and mandatory lifetime sex registration. It is unfortunate that there are many sex cases are prosecuted in California even with poor quality law enforcement investigations and lack of physical evidence. In fact, many of the cases are prosecuted on the sole basis of the testimony given by the victim such that the case is basically a she said- he said situation.
Our sex crimes defense attorneys can help you by:
Arranging for bail, bail reduction, or release without bail.
Understanding the likely outcome and the possible penalties.
Arranging for a lie detector test to show the accuser's motive to lie.
Hiring investigative experts to interview witnesses and gather evidence.
Vigorously challenging every aspect of the prosecution's case.
Presenting the best legal defense for your case.
Negotiating with the prosecution to have the charges against you reduced.
Negotiating with the jury for alternative sentencing programs such as residential treatment, electric monitoring, counseling and informal probation.
Contact the lawyers at Leah Legal to discuss your legal situations. The earlier you retain us to defend your case the better. We can make arrangements to minimize the pain and embarrassment of being prosecuted for a sex crime. When defending you against sex crime charges, our attorneys will conduct a thorough defense by arranging for a psychological evaluation. With the evaluation, we can show that you don't fit the sexual profile of the crime you are being charged with. We will also work with medical experts to review medical records. Through our extensive investigation, we can be able to uncover a past history of dishonesty on the accuser's part and inconsistencies in the prosecution's case.
The Leah Legal sexual assault team includes investigators, forensic interviewers, psychiatrists, social workers, and lawyers with a deep understanding of the unique areas of all sex crimes and all provable defensible strategies. Our attorneys are talented litigators both inside and outside the court.
If you or your loved one is facing sex crimes charges, call us at 818-484-1100 or fill out our online contact form and let us show you how we protected our own. We will do everything possible to protect your interests.